Kingston Vinyl Privacy Fence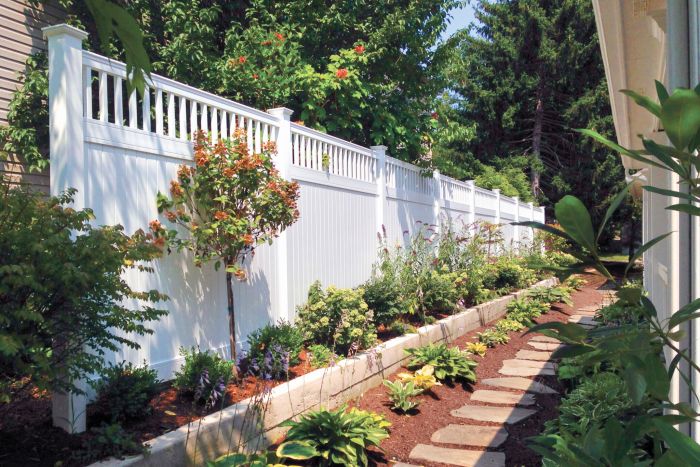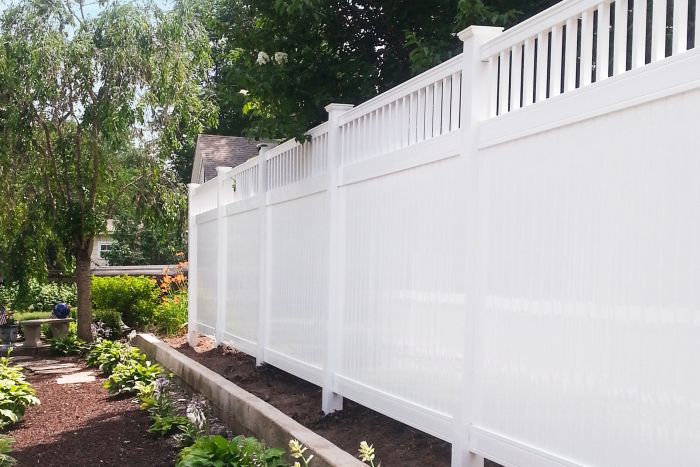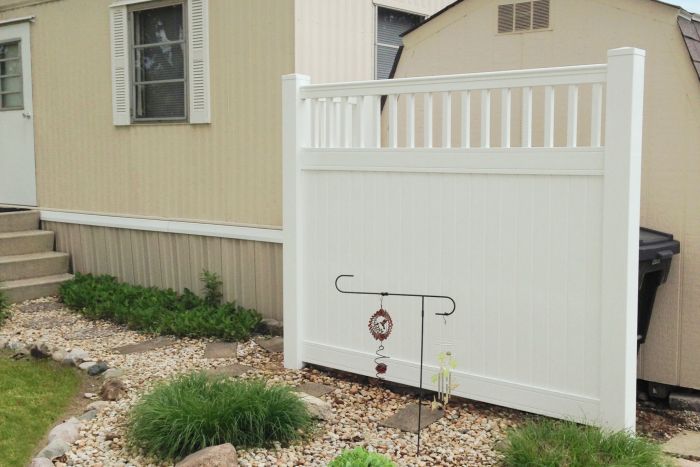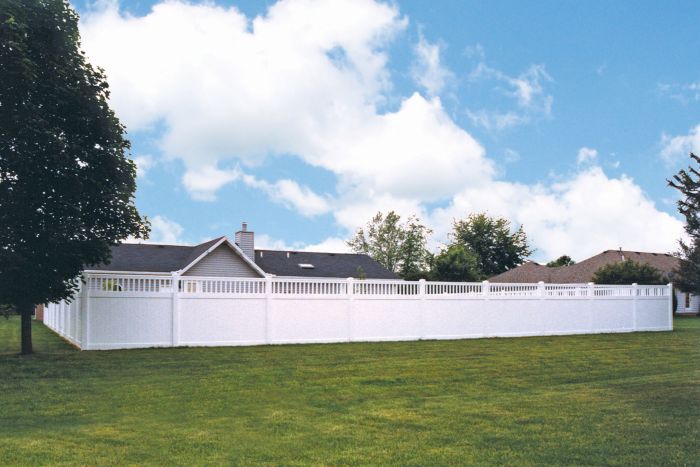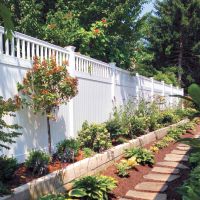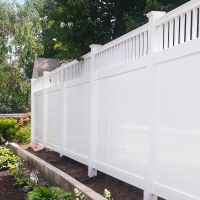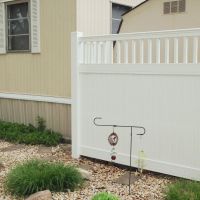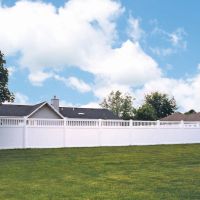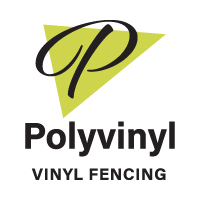 Are you a homeowner looking to fully enclose your property while enhancing its curb appeal? Look no further than Kingston privacy vinyl fencing. Our flat panel design, available in heights from 48″ to 96″, is topped with enclosed square vertical accents for a touch of elegance and a choice of degrees of privacy.
Plus, our fencing is built to last with aluminum reinforced bottom rails and is pool code approved in select heights, making it the perfect choice for use as a pool surround.
With matching vinyl walk gates available in single and double options, Kingston privacy vinyl fencing is the ultimate combination of affordability, low maintenance, and aesthetics. Rest easy knowing that all of our vinyl fencing models come with a transferable lifetime limited warranty. Choose Kingston privacy vinyl fencing for your home today.
Product Benefits
Elegance and Solitude
DSI Kingston privacy vinyl fencing ensures full security and solitude for a home or property with its vinyl privacy panels topped by a unique design.
What distinguishes Kingston privacy vinyl fencing is the elegant square vertical accents that allow light through the top of the fencing and the decorative bread loaf top rail providing a touch of elegance to your outdoor living space.
Affordable Long-Term Durability
Kingston vinyl privacy fencing is lightweight and easier to handle than wood or metal fencing components, which saves time and labor costs. Kingston vinyl fencing bottom rail is aluminum reinforced for strength. I
As a leading vinyl fencing manufacturer, DSI is constantly innovating its products to provide long lasting and durable fencing products that create a unique outdoor living space.
KEY FEATURES
Never needs staining or painting
More affordable than other fencing materials
Fade resistant surfaces
Lightweight and easy to handle
Code approved for use as a pool surround in specific fencing heights
Easy, carefree, and low maintenance
Matching gates are available
Per Foot Sections available
Rackable Section option available
Product Details
Heights

48", 60", 72", 84"*, 96"*

Section Width

8' Centers Standard
Special length sections available in per foot increments.

Top Rail

2-1/2"W x 3-1/2"H (.095") "Bread Loaf"

Mid Rail

1-3/4"W x 5-1/2"H (.100")

Bottom Rail

1-3/4"W x 5-1/2"H (.100")

Aluminum Reinforcement

Bottom Rail

Infill

7/8" x 11.28" (.065") Snap Lock Tongue & Groove
1-3/8" (.070") Square Vertical Accent w/3-1/2" Spacing

Section Racking

2" Standard, Optional 7® Rackable Option (12" per 8' Section)

Post Size

5" x 5" (.165")

Post Caps

Standard: Flat Cap (External)
Optional: Ball Cap, Gothic Cap, and Trim Cap

Single Gate Opening Sizes

36", 42", 48", 60"†, 72"†
Custom gate sizes are available

Double Gate Opening Sizes

72", 84", 96", 120"†, 144"†
Custom gate sizes are available
Footnotes:
*Aluminum Stiffeners are Required in all Line & End Posts for 84" and 96" Heights.
†Requires an Aluminum Frame Gate for 84" and 96" Heights.
Colors shown are a close approximation of the true color. Please request actual samples for accurate colors.
Downloads