Dynasty Semi-Privacy Vinyl Fence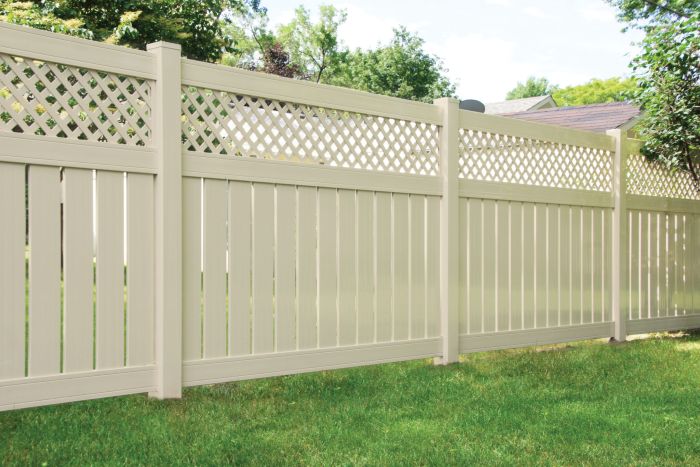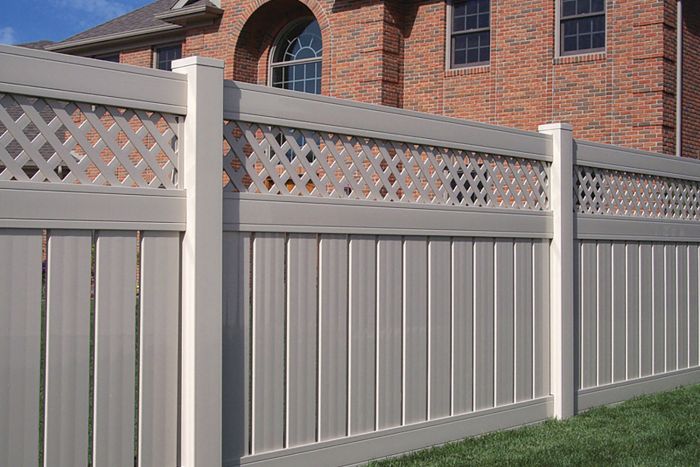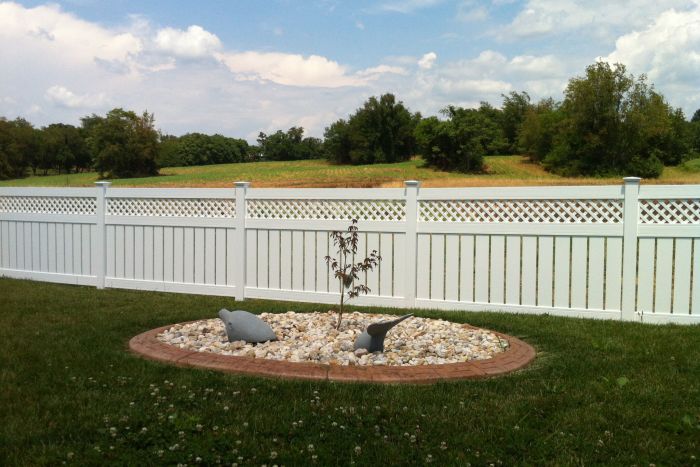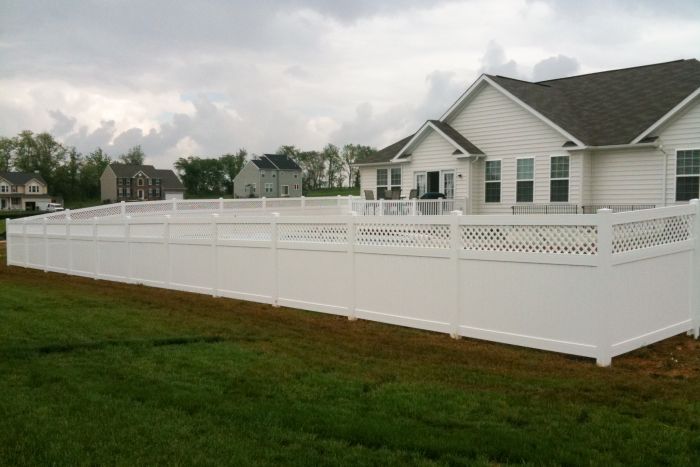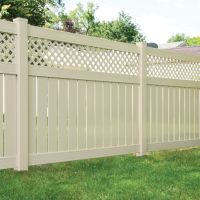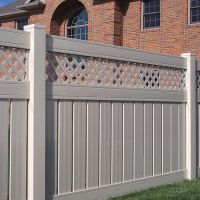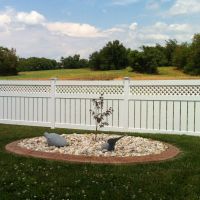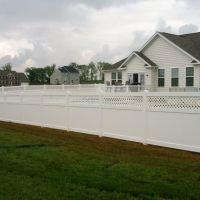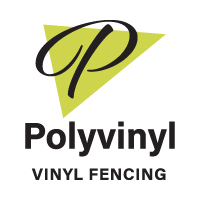 Benefits of Dynasty Vinyl Fencing
Dynasty vinyl fencing stands out as a testament to both distinctive aesthetics and customizable privacy, offering homeowners a unique and appealing fencing solution. The design features 6" pickets spaced at 15/16", providing an eye-catching pattern that not only adds visual interest but also allows airflow and a modest amount of light. The inclusion of decorative vinyl lattice and a top rail with a flat cap enhances the fence's overall appearance, contributing to a timeless and elegant look.
Homeowners have the flexibility to customize their level of privacy and security by choosing from a variety of heights. This adaptability ensures that Dynasty seamlessly integrates into diverse landscapes, providing both functional seclusion and a touch of sophistication. Unlike wood fencing, which can succumb to warping and weather-related wear, Dynasty vinyl fencing remains uniform and stable, delivering lasting beauty and privacy without the need for constant maintenance.
Dynasty vinyl fencing excels in durability and convenience, offering homeowners a low-maintenance and long-lasting solution. Unlike wood fencing that requires repeated painting or staining, Dynasty's vinyl construction eliminates the need for such upkeep, ensuring enduring color and structural stability. Its lightweight nature not only simplifies the installation process but also distinguishes it from heavy steel alternatives that can pose challenges during installation and develop rust in coastal areas.
Designed for lasting strength, Dynasty incorporates aluminum-reinforced bottom rails to prevent sagging over time. This durability, combined with fade resistance, makes Dynasty an ideal choice for a carefree outdoor lifestyle. The fencing's pool code approval in specified heights enhances its versatility, providing a secure and stylish option for pool surrounds. Homeowners can confidently invest in Dynasty vinyl fencing, appreciating both its functional benefits and aesthetic appeal for years to come.
KEY FEATURES
Never needs staining or painting
Fade resistant surfaces
Lightweight-easy to handle
Designed with attractive lattice at the top of the fencing
Pool code approved when selected in specified models, heights and spacing
Easy carefree low maintenance performance
More affordable than other fencing materials
Made in America
Covered by DSI's Transferable Lifetime Limited Warranty
Link to Warranty page [CW1]
Product Details
Heights

48", 60", 72"

Section Width

8' Centers Standard
Special length sections available in per foot increments.

Rails

1-3/4"W x 5-1/2"H (.100")

Aluminum Reinforcement

Bottom Rail

Infill

7/8" x 6" (.060") Verticals w/15/16" Spacing and 1-7/8" Diagonal Lattice (1/2" Thick)

Section Racking

3" Standard

Post Size

5" x 5" (.165")

Post Caps

Standard: Flat Cap (External)
Optional: Ball Cap, Gothic Cap, and Trim Cap

Single Gate Opening Sizes

36", 42", 48", 60", 72"
Custom gate sizes are available

Double Gate Opening Sizes

72", 84", 96", 120", 144"
Custom gate sizes are available
Colors shown are a close approximation of the true color. Please request actual samples for accurate colors.
Downloads